Custom Aluminum Photographic Prints
Custom Aluminum
Photographic Prints
Custom aluminum prints show fantastic detail and photo quality color can be seen in custom aluminum prints. Available in any size without a set-up cost for printing.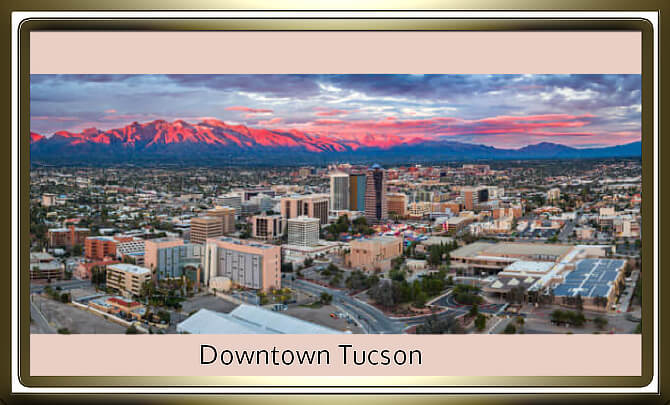 A leading producer of custom aluminum photo prints, with everything manufactured in house, in Tucson, AZ
Our custom aluminum photographic prints process allows us to pint directly onto white, baked enamel aluminum. We follow up the printing process with a clear-coated formulated explicitly for our latex inks. The result is a durable interior or exterior aluminum print with exceptional detail reproduction. The process is recommended for custom printing aluminum photo prints, reproducing artist's paintings, and corporate interior designers in Tucson.
Aluminum photographic prints will become your favorite! You won't find a better-looking and more durable sign. Aluminum is a favorite material for metal prints. See how vividly it captures the nuances of any photograph. It is also lightweight, durable, resistant to rust and corrosion as well as being flame resistant.
Custom aluminum prints are becoming the first choice of photographers
Wow, have you seen these custom metal photo prints? They are absolutely stunning and making waves among photographers and artists alike! For your next project, consider choosing custom aluminum or brushed metal prints for exceptional detail and a long-lasting, outdoor display.
The best part? The possibilities for print sizes are endless! Our team can print up to an incredible 5 feet x 10 feet in a single section. In addition to your own photos and designs, why not check out the amazing work of local Tucson photographers and southwestern artists? Their art is truly impressive, and we can produce it to any size you need.
Have something special in mind? We would love to chat with you and help bring your vision to life. Just send us your file and let us make some recommendations to take things to the next level!
We are a University of Arizona licensed vendor. What this means to you
We are a licensed UArizona vendor and have been very successful in selling custom metal photo prints to Wildcat fans everywhere. We also represent Dean Kelly's drone photography of the University of Arizona from the air.  The photos are stunning and can be reproduced at any size. What a great gift idea!
Preparing your custom aluminum prints (photography or art) for printing and reproduction
Check the resolution of your file at the full size you wish to have it printed. For smaller photos, use up to 300dpi. For larger images, they may be submitted at 150dpi. Our download software can accept huge files.

Dpi (i.e. dots per inch) is a key factor when talking about print resolution and the amount of dots printed in an inch. The more dots you have the more detail you have. This also means that the lower the resolution of your file, the less detail it contains. The software that we have tends to correct many of the problems associated with low resolution.

It is important that you crop your photography or artwork to the exact size that you want. For example, remove unwanted background.

When you crop images for digital print you may lose some of it due to the aspect ratio. You should always crop the image to the correct aspect ratio before submitting it to us. The aspect ratio of an image is the ratio of its width to its height. It is commonly expressed as two numbers separated by a colon, as in 16:9.

It may be necessary to sharpen the photograph or art that you have created. If you do not have experience in this area, we'll be glad to help.

Unlike canvas which is somewhat forgiving the best metal photo prints show off the details. This is especially true for custom aluminum photographic prints.

We prefer that you save your print file as sRGB or Adobe RGB (Photoshop).

As a higher end digital printer for custom metal photo prints and much more we can accept both sRGB and Adobe RGB files in sRGB, but certain high-end locations might be able to print on Adobe RGB. Questions? Please call.

Your image for custom photographic aluminum prints may be saved as either 8bit or 16bit. Need assistance? Just give our designers a call.

To help you understand, a bit is the number of tones available to each color; an 8-bit image holds 16,000,000 colors compared to a 16-bit image that holds 28,000,000,000 colors.

Check your monitor for accuaracy. Do the colors on your screen match what you are trying to reproduce?

If your monitor is not correctly calibrated when you prepare your images, it can cause inaccuracies. an important factor when you want to prepare images for printing.

Why not print your graphic on paper (even as a reduced size), for a final look before submitting?

Sometimes called soft proofing, you can then continue continue making adjustments to the saturation, color balance and sharpness until the image resembles the original version.

And finally, is there a title or description you would like to add to your finished print (or even a special plate)? You may either add it as a separate layer, or send it to us separately and we'll be happy to handle it for you.

Remember, add this as a separate layer and convert it to outlines. This is important in case we have to make modifications to the print you have submitted.