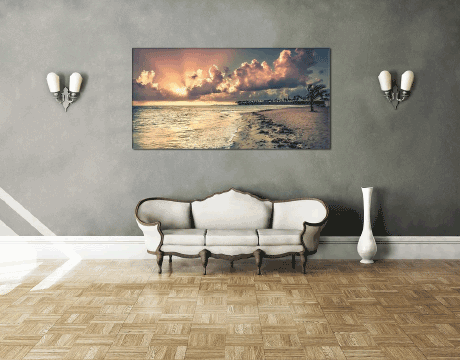 People often think that they can only get graphics, text, and photographs printed on vinyl and paper. What they don't know is that they can also create stunning custom metal photo prints. At Photography and Art Solutions, we offer custom aluminum prints and metal photo prints in Tucson, AZ.We use top-notch flatbed printers for brushed metal prints to produce the artwork or photograph directly on the brushed aluminum sheet. We use
latex inks for an excellent color gamut
that ensures durability. Lastly, we apply a clear coat for the finishing touch.For our custom aluminum prints, we print directly on baked aluminum sheets. After that, we apply a transparent coat for a stunning lustrous appearance.While the processes of both our metal printing options are more or less the same, we ensure exceptional detail and image reproduction that will work best for your interior and exterior spaces.Here are some benefits of metal photographic prints.
1.    It takes longer to fade
Printing inks tend to fade with sun exposure. The benefit of metal photo printing is that it takes longer for the latex ink to fade when exposed to the sun. Research shows that these
colors can stay sharp and vibrant
for as long as a hundred years!
2.    Metal Prints are resistant to scratches
During the printing process, the latex inks fix beneath the exterior coating of the aluminum sheet. With the added clear coat, the final product is more durable than acrylic or a canvas print. The best thing about metal photo prints is that you can't peel or scratch the paint off the surface.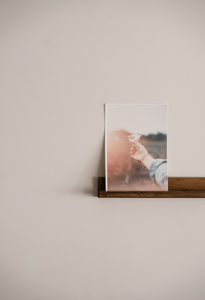 3.    Metal prints are versatile
While you can affix the metal prints on your wall using floating wall hooks for an element of surprise, you can also put them in conventional frames to bring them in sync with other artwork present in your living space. Their versatility makes them extremely sought-after.
4.    They act well against heat
In the worst-case scenario, if there was a fire in your home or office, it could result in catastrophic results. The best thing about metal prints by Photography and Art Solutions is that they're heat resistant, even if they're present in a high-temperature atmosphere.
5.    You can easily clean them
The biggest drawback of printed materials is that you can't clean them properly. It's because, if not done the right way, you can end up messing up or smudging the text and graphics. The best thing about metal printing is that you can easily clean them yourself. Because our metal printing has a protective layer of clear coating, you can wipe off the stains and fingerprint marks from the print's surface without ruining its look.
Get High-Quality Custom Metal Photo Prints in Tucson, AZ
Are you looking for high-quality and vibrant
brushed metal photo prints
or
aluminum prints
for your Tucson, AZ, home or business?
Photography and Art Solutions
can help. We offer customized
acrylic prints
,
Giclée canvas print
s, and
photo printing on glass
within your budget.
Get in touch
with us.